ACT Commodities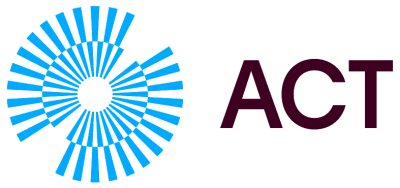 Sector

Trading

Required language

Dutch, English

Location

Amsterdam
About ACT Commodities
At the center of change
ACT is the world's leading provider of market-based sustainability solutions. Working at the center of the global energy transition, ACT helps organizations hit their climate action targets, no matter how ambitious. Since 2009, ACT has become a trusted brand in high-impact climate projects, renewable energy markets, energy efficiency, renewable fuels, and carbon credits. ACT delivers tailor-made solutions from offices in Amsterdam, New York, Shanghai, and Paris, enabling its partners to join the environmental revolution and pursue more sustainable futures.
If you're looking for a job you won't find it here. What you will find is an exciting career where you can grow, learn, succeed and more! That's because we're not your average company. We shook up the world of commodity trading in 2009. And now we're here to shake up your career with an offer you'll find hard to refuse:
You'll get a tailored Graduate Program to meet your goals and strengths that can turn you into a highly successful ACT Sales Trader. You just need to bring your drive, ambition and charisma to the team.
Do you have what it takes? Ask yourself these three questions:
Do I want to work and play in the world's most dynamic and vibrant trading and commodity markets?

Am I an entrepreneur who thrives in developing my own client portfolio?

Am I a people person? An expert in building relationships, identifying and sourcing the right products for my clients?
If the art of negotiating terms and closing deals is on your mind night and day, it's time for you to ACT. To Succeed. To thrive.
And we're here to help you learn from the best and your team will stand behind you and work with you to help you succeed!
Get ready to take the most amazing adventure of your life!