AFS Group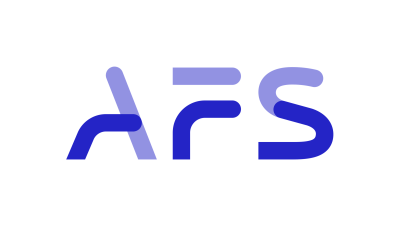 Website

Sector

Trading, Other

Required language

Dutch, English

Location

Amsterdam
About AFS Group
AFS Group is an European independent broker in financial services and renewable energy. AFS Group is located in the Stock Exchange of Amsterdam. 
AFS Group has a long history of 170 years in brokerage. We have now more than 150 employees who are dedicated and motivated to succeed in this business.
Our international clientele of corporates, government agencies, utilities and financial institutions are all represented from four offices (Amsterdam, London and Zurich)
AFS Group has a high standard and delivers a high quality of services for their clients.
Our core businesses:
AFS Energy
AFS Interest Rates
AFS Execution Services
AFS E-Venues
Why work at AFS Group?
At AFS Group, we believe our greatest asset is our people. It is only with the dedication and determination of our people that we can provide the best possible service to our clients. At AFS Group you will start working in a fast-growing international organization. With a senior buddy you will be guided through the learning process and besides that we have different training possibilities for you (for example an online learning platform for personal development).
What you can expect when you start working at AFS is a journey! You will do a lot of fun team activities to keep on bonding together. Besides quality we value teambuilding and team effort a lot. That's why we also work with team bonuses. Success is celebrated! Will you be our next AFS-er and become the best version of yourself?
What we offer 
Working in an awesome, ambitious and driven high-performing team
Energetic and friendly colleagues from all over the world
A versatile full-time position in a fast growing and professional organization
One of the most interesting work environments in Amsterdam, the old trading floor of the historical Amsterdam Stock Exchange
Competitive remuneration
Great platform with online training for personal development
27 holidays per calendar year
Van Moof Lease bike or Train Business travel card (depending on your residence)
Free inhouse fitness
A variety of activities with the team
Beers on Friday and an exuberant end-of-the-year party
 Contact details
Do you want to learn more about AFS Group or are you interested in the career possibilities within AFS Group?
Please check our website (www.afsgroup.nl) or contact Wietske de Hart (Recruiter AFS Group):
Mail: w.dehart@afsgroup.nl
Telephone: +31 (0) 20 570 72 56