KPMG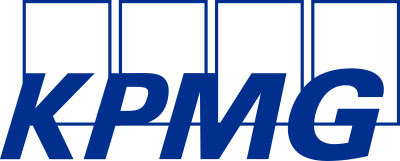 Sector

Accountancy, Corporate Finance

Area

Corporate Finance, Accountancy

Required language

Dutch

Location

Other
About KPMG
The human side of finance & strategy
 
At KPMG, you will be part of a team that advises a broad range of clients, often international companies. They want to grow or change. We combine the latest technologies with what we have built up in the past century at KPMG: a foundation of knowledge, expertise and independent thought. Technology can bring progress only if we use it with human insight and creativity. That is how we see progress. And you? 
At KPMG you can work on all the financial issues you can imagine. From mergers and acquisitions to strategy consulting, risk management and digital sourcing.
Open, creative and enterprising
You will encounter an open and informal culture. A stimulating mix of entrepreneurship, creativity and team spirit. Besides knowledge and expertise, there is plenty of room for intuition. Besides rationality, there is room for emotion. And besides technology, room for empathy. You can be yourself, feel appreciated and know that you can make a difference.
The ultimate environment for growth
At KPMG you are given a lot of responsibility early on and the freedom to develop yourself. Both professionally and personally. You will grow rapidly thanks to the diversity of engagements and the innovations you are involved with. There are many diverse fields of expertise represented in our organisation, so we not only offer you a job, but also a career.
Find your challenge at KPMG!
People-driven progress