Executive Corporate Finance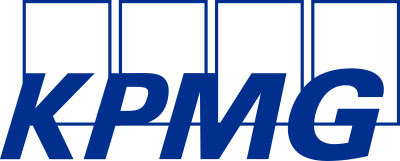 Company

Type

Graduate position

Location

Other

Sector

Accountancy, Corporate Finance

Required language

Dutch

Area

Corporate Finance, Accountancy
Description
Jouw uitdagingen
​​​​Hoe bepaal je de waarde van een onderneming?
Help jij de publieke sector bij belangrijke vraagstukken in maatschappelijk relevante dossiers?
Hoe worden complexe financiële producten gestructureerd?
Hoe draag je bij aan de verduurzaming van de energiesector?
Hoe zorg je voor de best deal voor de (ver)koper van een financiële instelling?
Dit neem jij mee
Masteropleiding in Finance, Economie, Bedrijfskunde of een andere financiële of technische studie
0-3 jaar werkervaring
Ambitieus, proactief, analytisch, cijfermatig sterk, teamspeler, goed presteren onder druk
Bovengemiddelde studieresultaten gecombineerd met nevenactiviteiten
Vloeiend in Nederlandse en Engelse taal
Wat ga jij doen als
Executive Corporate Finance?
Altijd iets te doen, altijd iets te leren: als executive binnen Corporate Finance verveel je je geen moment. Je houdt je dagelijks bezig met complexe financiële vraagstukken van belangrijke klanten. Vanaf het begin van je carrière adviseer je klanten en sta je in direct contact met hen.
"Door de diversiteit in opdrachten, klanten en expertises binnen ons team maak je als Executive een stijle leercurve door, die de basis vormt voor een succesvolle Corporate Finance carrière". 
Ons team van circa 50 professionals heeft meerdere specialiteiten zoals Valuations en Financial Modelling. Ook hebben wij verschillende sectorteams die zich richten op de publieke, financiële, vastgoed en (hernieuwbare)energiesector.  Binnen deze sectoren bieden we een breed scala aan corporate finance advies diensten. Gedurende jouw eerste jaren kun jij uit vinden welke specialiteit bij jou past.
Houd er rekening mee dat wij alleen de sollicitaties in procedure nemen die wij via de website hebben ontvangen en dat wij op basis van "first come, first serve" werken.
Dit bieden wij
Marktconform salaris en een premievrij pensioen
Leaseauto of mobiliteitsbudget
30 vakantiedagen
Een laptop en een iPhone
Korting op sporten en verzekeringen
Veel trainingen, zowel gericht op soft skills als vakinhoudelijk
Sociale, sportieve en maatschappelijke activiteiten met collega's