Stagiair(e) Advisory National Practice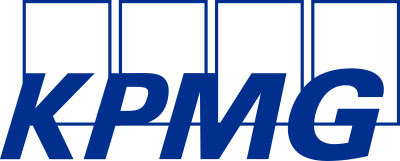 Company

Type

Internship

Location

Other

Sector

Accountancy, Corporate Finance

Required language

Dutch, English

Area

Corporate Finance, Accountancy
Description
Wil jij direct meewerken aan concrete oplossingen om klanten verder te helpen in het dynamische team van Advisory National Practice? In deze sector verwachten klanten (tot ca. 500 mln. omzet) van jou dat je hun organisatie door en door begrijpt en helpt om professioneel te functioneren. Zo ben je de ene dag bezig met het adviseren van een scale-up om de volgende stap te zetten, en help je de volgende dag een bekend bedrijf met het verbeteren van hun bedrijfsprocessen. 
Jouw uitdagingen
Wil jij ervaring opdoen in consulting?
Houd je ervan om complexe vraagstukken op te lossen?
Ben jij een enthousiaste en leergierige teamspeler?
Dit neem jij mee
Bezig met je WO Masteropleiding in bedrijfskunde, bedrijfseconomie, strategic management of soortgelijke studie (let op: dit is geen scriptie-stage)
Je bent 20 tot 40 uur per week beschikbaar voor 6 maanden en je staat ingeschreven op de universiteit
Analytisch en conceptueel, dit blijkt uit je studieresultaten, je doortastendheid en verrassende aanpak van uitdagingen
Financieel goed onderlegd (in staat om financiële resultaten te analyseren, business cases op te stellen, handig met Excel)
Vloeiend in Nederlandse en Engelse taal
Wat ga jij doen als
Stagiair(e) Advisory National Practice?
Tijdens deze meeloopstage werk je als volwaardig lid aan verschillende onderdelen van een klantvraag. De gebieden waarop wij adviseren zijn zeer divers; van het professionaliseren van afdelingen tot het verbeteren van bedrijfsprocessen, van managementinformatie tot werkkapitaalbeheersing, het verbeteren van een financieel afsluitproces en het begeleiden van de verandering, en nog veel meer. Onze klanten bestaan voornamelijk uit bekende Nederlandse merken, scale up's en familiebedrijven.
Door het doen van een meeloopstage bij Advisory National Practice doe je naast vakinhoudelijke kennis ook ervaring op in het begeleiden en adviseren van klanten. Je ontwikkelt in de praktijk diverse essentiële skills. Denk bijvoorbeeld aan het voeren van klantgesprekken, het werken in verschillende teams en het maken van (klant)presentaties. Als stagiair(e) krijg je goede begeleiding vanuit het team en bespreken we jouw en onze doelen om zo het maximale uit je stage te halen.
Startdatum: medio november of later. 
Houd er rekening mee dat wij alleen de sollicitaties in procedure nemen die wij via de website hebben ontvangen en dat wij op basis van "first come, first serve" werken.
Dit bieden wij
Een ruime stagevergoeding (750 euro per maand)
Intensieve begeleiding door een KPMG collega
Flexibele werkomgeving en een laptop
Een reiskosten- of OV vergoeding
Een goede ingang en springplank voor een startersfunctie binnen KPMG