Stagiair(e) Corporate Finance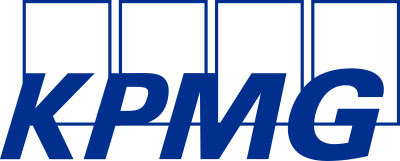 Company

Type

Internship

Location

Other

Sector

Accountancy, Corporate Finance

Required language

Dutch

Area

Corporate Finance, Accountancy
Description
Wil jij direct meewerken op nationale en internationale deals, financierings- en waarderingsvraagstukken bij de nummer 1 Corporate Finance adviseur? Als stagiair(e) bij KPMG Corporate Finance speel je een belangrijke rol tijdens verschillende fases van een transactie.
Jouw uitdagingen
Het uitvoeren van markt- en bedrijfsspecifieke analyses
Meehelpen met het uitvoeren van financiële analyses en bedrijfswaarderingen 
Samenwerken met M&A en Valuation sector experts binnen multidisciplinaire dealteams
Uitblinken in zowel kwantitatieve analyses als het neerzetten van presentaties
Dit neem jij mee
WO Bachelor of Master opleiding in Bedrijfskunde, Finance of een andere financiële of technische studie
Je bent minimaal 3 maanden beschikbaar en je staat ingeschreven op de universiteit
Ambitieus, proactief, analytisch, cijfermatig sterk, teamspeler, goed presteren onder druk
Bovengemiddelde studieresultaten gecombineerd met nevenactiviteiten en/of studieverenigingen
Vloeiend in Nederlandse en Engelse taal
Wat ga jij doen als
Stagiair(e) Corporate Finance?
Tijdens een meeloopstage Corporate Finance werk je direct mee op lopende deals om zoveel mogelijk praktijkervaring op te doen. Klanten van KPMG Corporate Finance zijn onder meer nationale en internationale middelgrote ondernemingen, private equity huizen, startups, financiële instellingen en (semi)overheidsinstellingen. Binnen KPMG Corporate Finance heb je de keuze om stage te lopen bij M&A of bij Valuations. Bij M&A richten we ons op het begeleiden van fusies en overnames. Het Valuations team is specialist in waardeanalyses van (onderdelen) van ondernemingen en audit gerelateerde waarderingsvraagstukken. Binnen het Valuations team zit ook het Real Estate team, dit team is gespecialiseerd in waarderingsanalyses en transactiebegeleiding gericht op de vastgoedsector. Je hebt de keuze uit drie maanden bij één van de 2 teams of een stage van vier maanden waarbij je twee maanden bij 2 verschillende teams meewerkt.
"KPMG is de nummer 1 Corporate Finance adviseur wereldwijd"
Door het doen van een meeloopstage bij KPMG Corporate Finance doe je naast vakinhoudelijke kennis ook ervaring op in het begeleiden en adviseren van klanten. Je ontwikkelt in de praktijk diverse essentiële skills. Denk bijvoorbeeld aan het voeren van klantgesprekken, het werken in verschillende dealteams, financieel modelleren en het maken van (klant)presentaties. Als stagiair(e) bij Corporate Finance krijg je goede begeleiding vanuit het team en bespreken we jouw en onze doelen om zo het maximale uit je stage te halen.
Houd er rekening mee dat wij alleen de sollicitaties in procedure nemen die wij via de website hebben ontvangen en dat wij op basis van "first come, first serve" werken.

 
Dit bieden wij
Intensieve begeleiding door een KPMG collega 
Werkervaring opdoen in verschillende werkvelden en je netwerk uit te breiden
Een goede ingang en springplank voor een startersfunctie binnen KPMG
Sociale, sportieve en maatschappelijke activiteiten met collega's
Een ruime stagevergoeding 
Vakantiedagen
Laptop