Stagiair(e) Deal & Growth Strategy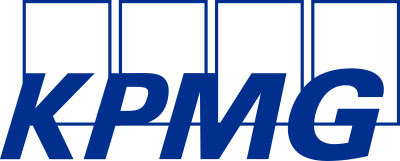 Company

Type

Internship

Location

Other

Sector

Accountancy, Corporate Finance

Required language

Dutch

Area

Corporate Finance, Accountancy
Description
Wil jij ervaring opdoen op het gebied van strategie consulting én werken aan impactvolle deals vanaf het begin van je carriere?
Jouw uitdagingen
Welke mogelijkheden heeft een onderneming om (internationaal) te kunnen groeien
Welke strategische factoren bepalen de aantrekkelijkheid van een onderneming in een M&A proces?  
Welke factoren bepalen of bedrijf een winnaar is binnen een industrie? 
Hoe overtuig je C-level executives en investeerders van jouw advies?
Met welke data en analyses kan ik een grote verscheidenheid aan klantvragen het beste beantwoorden?
Dit neem jij mee
Sterk ontwikkelde analytische en organisatorische vaardigheden
Je bent bezig met een financiële of technische WO (Master) opleiding 
Je staat ingeschreven op de universiteit gedurende de hele stage periode
Goede verbale en non-verbale communicatieve vaardigheden 
Teamspeler met de bereidheid een stapje extra te zetten
Positieve instelling en een gezonde dosis humor
Wat ga jij doen als
Stagiair(e) Deal & Growth Strategy?
Het Deal & Growth strategy team adviseert private-equity partijen en corporates omtrent overnames, investeringen en strategische vraagstukken. Bij overnames helpen we klanten bij het evalueren van de aantrekkelijkheid van een target. Daarnaast adviseren we onze klanten bij strategische vraagstukken zoals het betreden van een nieuwe markt of het definiëren van hun strategie. Onze projecten hebben grote impact op de bedrijfsvoering waardoor je veelal samen met investment directors en C-level executives werkt.
"Onze projecten hebben een korte doorlooptijd en zijn compleet verschillend qua industrie, vraagstuk en team samenstelling. Hierdoor biedt een stage bij Deal & Growth Strategy jou de mogelijkheid om in een korte tijd aan verschillende projecten te werken en de eerste ervaringen op het gebied van strategy consulting op te doen."
Als Meeloopstagiair werk je vanaf je eerste dag als volwaardig teamlid mee op projecten waardoor je veel ruimte krijgt om jezelf te ontwikkelen. Zowel tijdens projecten als tijdens speciale opleidingen kun jij je ontwikkelen op het gebied van technische vaardigheden, consulting vaardigheden en commerciele vaardigheden.
Startdatum: vanaf 1 januari 2021 of later
Houd er rekening mee dat wij alleen de sollicitaties in procedure nemen die wij via de website hebben ontvangen en dat wij op basis van "first come, first serve" werken.
 
Dit bieden wij
Een ruime stagevergoeding (750 euro per maand)
Intensieve begeleiding door een KPMG collega
Flexibele werkomgeving en een laptop
Een reiskosten- of OV vergoeding
Leuke sociale activiteiten met andere KPMG'ers zoals de vrijmibo