Werkstudent Digital Process Excellence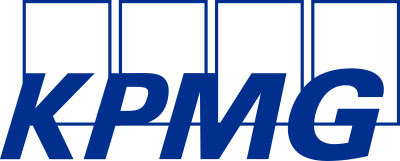 Company

Type

Working-Student

Location

Other

Sector

Accountancy, Corporate Finance

Required language

Dutch

Area

Corporate Finance, Accountancy
Description
Wil jij bedrijfsprocessen verbeteren en vind je het leuk om klanten advies te geven? Wil je daarnaast werken met de allernieuwste technologieën? Ga dan aan de slag als Werkstudent binnen het Digital Process Excellence team!
Jouw uitdagingen
Hoe overtuig je klanten van de toegevoegde waarde van technologie? 
Zie jij overal mogelijkheden tot verbetering in vorm van efficiëntie en effectiviteit?
Breng jij een frisse doch kritische blik met je mee? 
Ben jij niet bang om uitdagingen zelf aan te pakken? 
Ben jij de leergierige werkstudent, met een positieve instelling die wij zoeken? 
Dit neem jij mee
Afgeronde WO Masteropleiding in Digital Business, Innovation of een andere financiële of technische achtergrond
Sterk ontwikkelde analytische en organisatorische vaardigheden
Aantoonbare affiniteit met technologie of optimalisatie technieken
Teamspeler met de bereidheid om een stapje extra te zetten
Leergierige houding en het vermogen om zelfstandig te werken 
Vloeiend in Nederlandse en Engelse taal  
Wat ga jij doen als
Werkstudent Digital Process Excellence?
Het Digital Process Excellence (DPE) team is een onderdeel van Finance & Business Services in de adviestak van KPMG. Een DPE consultant houdt zich bezig met het verbeteren van bedrijfsprocessen van klanten. Samen met de klant onderzoek je waar verbeteringen doorgevoerd kunnen worden in productiviteit, kwaliteit, kosten en klanttevredenheid. Hiervoor gebruik je methodieken als Lean Six Sigma en technologieën als RPA, Chatbots en Process Mining.
"De projecten waarvoor jij aan de slag gaat, worden gekenmerkt door een multidisciplinair karakter. Hierbij zullen verschillende werkvormen, methodieken en technologieën ingezet worden. Hierdoor bieden we jou de mogelijkheid om duurzame veranderingen te implementeren bij de klant en de eerste ervaringen op het gebied van digital consultancy op te doen!"
We bieden jou een unieke kans om full-time mee te werken aan  omvangrijke en uitdagende projecten. Je gaat aan de slag met met training, analyse en implementatie met zicht op vast dienstverband binnen ons team als consultant. Daarnaast word je gecoacht in je ontwikkeling en kun je in levende lijve ondervinden hoe het is om te werken in een jong en dynamisch team! 
Houd er rekening mee dat wij alleen de sollicitaties in procedure nemen die wij via de website ontvangen, niet via email. 
Dit bieden wij
Marktconform salaris en een premievrij pensioen
Leaseauto of mobiliteitsbudget
30 vakantiedagen
Laptop
Korting op sporten en verzekeringen
Veel trainingen, zowel gericht op soft skills als vakinhoudelijk
Sociale, sportieve en maatschappelijke activiteiten met collega's