Consultant Financial Due Diligence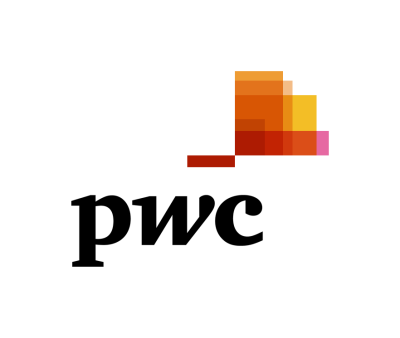 Company

Type

Graduate position

Location

Amsterdam

Sector

Corporate Finance

Required language

Dutch, English

Area

Corporate Finance
Description
Associate, Debt & Capital Advisory
Debt capital is a very significant part of the global economy and a critical source of funding for companies and sophisticated investors. Achieving the optimal debt structure can play a major part in the success of an M&A transaction or the continued growth of a business.
Debt & Capital Advisory ("DCA") advises domestic and international private equity and corporate clients on leveraged buyouts, raising growth capital, refinancing, and identifying complex capital structuring options. The Debt & Capital Advisory team in the Netherlands is based out of Amsterdam and covers primarily the Benelux region.
DCA consists of approximately 100 professionals across 20 countries, and works closely with other Deals practices (Mergers & Acquisitions, Transaction Services, Tax, Capital Markets Accounting, Legal) in the Netherlands and internationally.
As a DCA Associate, you will play an important role in executing challenging and complex credit deals for our Private Equity and Corporate client groups. You will be working in small but highly-experienced deal teams, and will be actively involved in: 
Research on and analysis of complex sectors, businesses and investment opportunities;
Extensive financial modelling;
Compiling information materials for potential investors in debt instruments (senior debt, mezzanine debt, unitranche loans, asset finance, etc);
Understanding the impact of macroeconomic trends on the client, and reflecting these in scenario analysis and advice
In a small team setting, you will have the opportunity to be involved in numerous and complex transactions. Each new transaction brings a set of unique challenges from which you will learn and continue developing as you grow within the team.
Within PwC you will be encouraged to participate in (international) firm-wide projects and make an impact on subjects which matter to you.
Who are you?
You are a recent (or upcoming) university graduate, preferably with relevant internship or work experience in banking, corporate finance or investment management.. 
You (will) have a Master's degree in Finance, Business Administration, Economics or Econometrics with higher than average grades. If you have a degree in another discipline, but can demonstrate strong grades and a solid foundation in (and affinity for) finance, you are certainly welcome to apply.
Alongside your studies, you worked on developing yourself more broadly e.g.  being an active member of the student body; taking on relevant side jobs or entrepreneurial pursuits; participating in exchange programs; or participating in top-level sports.
You like working in a fast-paced, transaction-driven environment.
You have strong analytical abilities, sound understanding of financial statements and a good working knowledge of Powerpoint and Excel (any modelling experience would be considered favourably).
You have a good command of Dutch and English (both verbal and written), and can communicate comfortably with peers, senior staff and clients.
You have a strong work ethic, organisational skills and ability to multitask.
You have an accurate eye for detail and perform well under time pressure.
You are proactive, you like to contribute ideas and implement them.
You like being part of a dynamic team that works directly with clients, and you enjoy building relationships.
What are we offering?
A job with PwC means working with a wide variety of clients and inspiring colleagues. It also comes with a competitive employee benefits package that gives you ample room to grow, work and live flexibly.
We offer a varied job in an international, challenging and professional environment.
You will have immediate exposure to top-calibre clients and high-profile transactions.
You will have access to many different training courses and programs.
You will be part of an international advisory organisation.
You will have an outstanding package of employee and fringe benefits, including a partly non-contributory pension, a lease car, and 32 days of holiday leave a year.
Who are we?
PwC employs about 5,000 professionals in the Netherlands who work together closely across twelve offices. We offer ample opportunity, both in your profession and personally, to get the most out of yourself and your career. You will have the chance to explore, network, improve yourself, and make an impact. We guarantee varied work in a pleasant and supportive workplace. We acknowledge our responsibility to society and we act accordingly, with an awareness of individual differences and what you need to develop your specific talents.
Apply now!
Are you interested in this vacancy and do you meet the requirements? Apply directly by going to our career page through this link. We will respond to your application within two weeks at the latest.
We would like to receive the following documents (please note that incomplete applications will not progress):
Resume
Cover letter
Complete academic transcripts (Bachelor and Master)
Note: Your resume can be uploaded in the first step of the application form. You can upload the other doecuments (grades and cover letter) all together, in the third step of the application form.
Any questions? Please contact our Recruiters Mayke Boetes, Tess Uljee or Romond Pop via mayke.boetes@pwc.com, tess.uljee@pwc.com and romond.pop@pwc.com
After you submit your application, we will be in touch within two weeks to report on your application's progress.