Consultant Valuations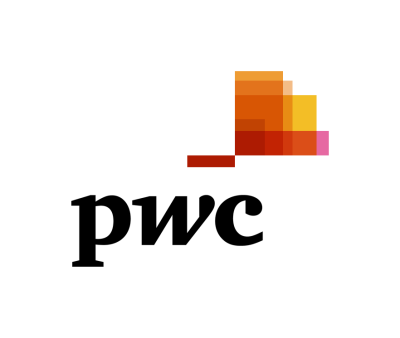 Company

Type

Graduate position

Location

Amsterdam

Sector

Corporate Finance

Required language

Dutch, English

Area

Corporate Finance
Description
Consultant Valuations
As a consultant in Valuations, you will be part of a team of professionals that works closely with the client, focusing on a wide spectrum of valuation issues. Our job is to provide our clients with advice that enables them to make better decisions. For example, performing valuations for clients that are buying or selling a business, making strategic decisions or setting up their tax structure.
Who are you?
An ideal candidate for this junior position:
Completed a master degree in science, (Industrial) Engineering, Business Administration, (Business) Economics, Econometrics or a technical study programme. If you have a degree in another discipline and have an affinity with the field described above, we would also encourage you to apply for this position;
Has a strong focus on the cutting edge of finance and strategy;
Is driven and have a distinctive opinion that you like to share with others;
Is analytical and pragmatic and have good communication skills;
Enjoys working in a team and have a good sense of humour;
Enjoys using your practical and creative skills to analyse and resolve issues;
Finds it stimulating to work on large-impact engagements in which you get to deal with senior management at the client's organisation;
Has excellent skills in Dutch and English, both written and oral.
How does your work look like?
The Valuations team is part of the Deals division at PwC Advisory. The Deals division works on all deal related issues of our clients, from strategy to post-deal integration. This means that you will often be working on assignments with colleagues from other PwC divisions and colleagues from other countries. The services of the Valuations team are called upon in various situations, such as:
With the purchase or sale of an enterprise or business unit: what is an enterprise worth, what are the synergy benefits, and what is a sensible price?
Fairness opinions and second opinions with respect to mergers and acquisitions;
Drawing up and assessing of prognoses;
Value creation analyses: why does an enterprise lag behind the competition and how can additional value be created?
Construction of M&A and valuation models for clients which they will use to make decisions and continue monitoring the performance of a business after a transaction;
Valuations required for disputes between parties, for example as a result of an acquisition;
Tax structuring: through value determination and modelling, providing insights into the financial impact of various tax decisions;
Financial statement analysis (post-deal): performing Purchase Price Allocations after closing the transaction and providing support with the annual impairment testing procedures.
What do we offer
Working at PwC means working with diverse clients and inspiring colleagues and with extensive employee benefits that are drafted with your future growth and flexible work-life balance in mind.
We will devote much attention to your personal and technical development. New employees soon get to join our professionals at clients and are immediately involved on a strategic level (i.e. boardroom). Consequently, this gives you the opportunity to grow your career quickly.
Apply now!
Are you interested, do you recognize yourself in our purpose and values and do you fit in with the profile? Then upload the following documents by going to our career page through this link.
Resume
Cover letter
Transcripts (highschool, bachelor- and master)
We will be in touch within two weeks to report on your application's progress. Do you still have questions in the meantime? Then switch with Mayke Boetes our recruiter via mayke.boetes@pwc.com.
Note:Applications will only be accepted when all required documents are uploaded.