Thesis Internship Valuations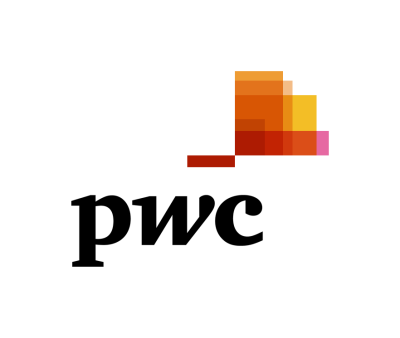 Company

Type

Internship

Location

Amsterdam

Sector

Corporate Finance

Required language

Dutch, English

Area

Corporate Finance
Description
Thesis Internship Valuations
You have almost completed your Master's programme and you would like to write your thesis or do your final project at a company. We are looking for thesis interns as of September 2022. Interns get a good impression of the practice and are offered guidance on their thesis and access to knowledge and data sources that are not usually available to universities. In many cases, a successful internship is an excellent first step toward a career at PwC.
Who are you?
We are seeking interns who are not only strongly analytical and very good with figures, but who also have the vision that allows them to see beyond the numbers. You have an eye for detail, though you never lose sight of the big picture. A sense of drive is also very important. You are curious and interested in financing arrangements and enterprises. You never blindly assume anything, but ask critical questions. You continue asking questions. 
You are a Master's student in a financial, economic or technical discipline. Relevant courses in the area of valuations and/or corporate finance are preferred;*
You have above average marks and relevant side activities on your CV;
You possess drive, creativity and a sharp mind;
You are flexible and have the communication skills to function effectively in a team and relate to the client;
You are available for approximately six months (at least four days per week);
You have excellent skills in Dutch and English (both oral and written).
* To be eligible for the internship you must be enrolled at an university.
How does your work look like?
Valuations is the PwC department engaged with valuation matters. Their services may be required for M&A deals, but also for tax, accounting or strategic reasons. In this field, PwC's Valuations department is the number one player in the Dutch market. Valuations benefits from its wide international network of professionals and counts primarily multinationals among its clients. The Valuations department offers an intellectual challenge owing to the strong link between theory and practice. There is a direct link with current affairs: projects we have worked on appear in the media soon after. Some examples of Valuations engagements: 
Fairness opinions with respect to mergers and acquisitions;
Valuation of business units and intangible assets for the purposes of IFRS;
Determining strategy;
Scenario analysis;
Valuation of financial instruments;
Valuations for legal and arbitration proceedings. 
Questions that could be directed to Valuations include:
What is an honest acquisition price?
How do you translate analysis into advice?
What is a brand name worth?
How do you determine an enterprise's cost of capital?
When is uncertainty valuable?
How risky is synergy?
Where does goodwill originate and what does it signify?
How do you view the strategy behind the figures?
How do economic circumstances influence an enterprise's value?
What negotiation points are there from the financial/valuation perspective?
What do we offer
If you decide to do your final project at PwC, you can be assured of a range of clients and inspiring colleagues. Moreover, your personal and professional development will get plenty of attention. We also offer you: 
The possibility to write your thesis in for three months and to work on projects for another three months; starting date to be determined;
You will receive active support when searching for a relevant topic and writing your thesis;
A generous internship allowance.
Apply now!
Are you interested, do you recognize yourself in our purpose and values and do you fit in with the profile? Then upload the following documents by going to our career page through this link.
Resume
Cover letter
Transcripts (highschool, bachelor- and master)
We will be in touch within two weeks to report on your application's progress. Do you still have questions in the meantime? Then switch with Mayke Boetes, Tess Uljee and Romond Pop our recruiters via mayke.boetes@pwc.com, tess.uljee@pwc.com and romond.pop@pwc.com
Note: Applications will only be accepted when all required documents are uploaded.