Traineeship Investment & Portfolio Management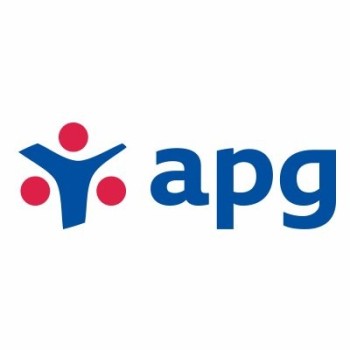 Company

Type

Traineeship

Location

Amsterdam

Sector

Investment Management, Risk Management

Required language

English

Area

Investments
Description
Would you like to learn more about equities, fixed income (credits, treasuries, emerging market debt), real estate, private equity and infrastructure? Do you prefer to devote your talents to responsible investments? And do you like working with others on Digitization? If so, be sure to read this vacancy for the Investment & Portfolio Management Traineeship at APG.  
Starting as a trainee at Investment & Portfolio Management means riding the wave of sustainable investments. Since APG Asset Management leads the way in responsible investments, you will land firmly on your feet. Give your eyes and ears free rein and learn from your teammates: APG manages all asset classes itself and therefore has years of knowledge and expertise at its fingertips. Your traineeship would not be complete without assignments. Some examples: develop a calculation model for the carbon footprint. Or: immerse yourself in an assignment using Qlik Sense and design effectively measurable KPIs.  
Quote of trainee Odette Mutsaers: ''What I really like about my current assignment is its practical value for the team. We now have one central place to check possible sanctions and our own ESG assessment for all our investments. I am given the time to design the product and bring it to work, which has not always been easy, and at the same time I am learning from my team members about our investments and portfolio management activities. I need to ask for guidance and input from colleagues spread throughout the organization, which broadens my network and teaches me how things work in different teams and departments. This assignment helped me to gain confidence in my own skills to solve problems and take initiative by proposing improvements, while learning a lot about the asset class and the investment process''.    
Would you like to learn from our knowledge & expertise? We would also like to learn from you: you will be contributing a good deal to the latest knowledge of investment risk and digitization. Working in multidisciplinary teams, you will have the opportunity to amaze us with your academic know-how and out-of-the-box ideas. Does your idea work? If so, you will be made responsible for scaling it up and pitching it to your stakeholders. And in view of the short lines of communication within Portfolio Management, it will not be long before you have that responsibility. Whether in the field of Portfolio Management, Risk Management, Asset & Liability Management or Responsible Investing, as a trainee you add a great deal of value to the digital transformation.  
Why start your career at APG?  
Because APG Asset Management: 
Is the largest pension investor in the Netherlands with 627 billion euros assets on the management and among the top five worldwide. 
Manages most investments and support processes in-house.   
Owns a wealth of data sets. 
Offers an ideal environment for orientation and learning. 
Leads the way in sustainable investment.  
Master's degree in Economics, Finance, Business, or related study, with outstanding study results. 
A maximum of two years' work experience. 
Broad-ranging extra-curricular activities are a plus (e.g. committee or board membership, volunteer work). 
Digital mentality. 
Passion for investments and financial markets. 
Fluency in English (additionally, fluency in Dutch is a plus). 
Energetic, ambitious, eager to learn, and innovative. 
In the Traineeship:    
You work on 4 assignments over a period of 2 years, each assignment is in another team and lasts 6 months.   
You will get a job offer on the track that you previously selected and worked for 2 years.
You will have ample opportunity to do assignments in line with your field of interest.  
You will undergo a sharp learning curve, both personally and professionally.   
You will have your own mentor guiding you throughout the traineeship.   
By gaining two years of different experiences, you will find a position/job that suits you best.      
In case of a successful traineeship your contract will be converted to a permanent employment contract.  
We offer you:
A monthly salary of 3.385,00 bruto
A guaranteed year-end bonus of 8.33%.
Ample attention to your vitality and personal development.
Hybrid working: at home and in one of our superb offices.
And of course a well organized pension.   
For pension provider APG, pensions are about people, life and how we live together. Through careful asset management, pension administration, communication and advice, APG wants to help build a decent future in which we share our well-being and prosperity honestly and sustainably. For present and future generations. For today, tomorrow and beyond.  
APG is committed to serving 4.7 million people in the Netherlands. That explains the importance we attach to reflecting Dutch society. To that end, APG strives for an inclusive work environment in which everyone can be themselves and their unique qualities are embraced.  
Choosing APG means choosing a job in which you contribute to a bright future. Don't delay, apply today!  
More information? Please contact Cato Beentjes via cato.beentjes@apg.nl who can tell you more about the specific position.   
Do you see a future with APG? Apply utmost March 31st, 2022 with an English cv and cover letter and show us what motivates you.