Traineeship Quant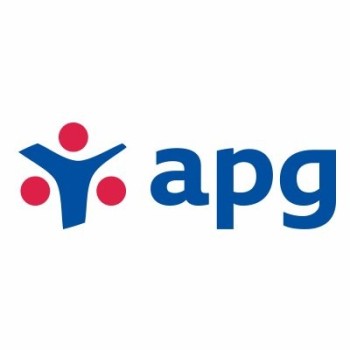 Company

Type

Traineeship

Location

Amsterdam

Sector

Investment Management, Risk Management, Technology

Required language

English

Area

IT, Investments
Description
Are you fascinated by the world of asset management? Do you want to go the extra mile to make responsible investments? And are you fearless towards big data? If so, be sure to read this vacancy for the Quant Traineeship at APG. 
As a Quant Trainee at APG Asset Management you will have the opportunity to immerse yourself in the world of long-term, sustainable investments. You work on real-life asset management problems under the supervision of experienced field coaches. We invite you to amaze us by putting your quantitative knowledge into practice. Is there another model we could use? Can we improve our computer code? You tell us. Your teammates welcome a new outlook!  
Since APG manages the vast majority of its investments internally, you can see for yourself what happens in Portfolio Management, Trading, Model Validation, Asset Liability Management, etc. That is what's unique about it: APG has all this expertise in-house; just ask your new colleagues!    
Quote of trainee Yeyu Huang: "In my current assignment, I get to investigate how adding swaptions changes the risk-return profile of the interest rate hedge strategy. I can immerse myself in the derivatives world and take part in the asset allocation and replication processes carried out by the team. It is fantastic to see that I can make difference to the portfolio in the future and be included as a team member.". 
Why start your career at APG?  
Because APG Asset Management: 
Is the largest pension investor in the Netherlands with 627 billion euros assets under management and among the top five worldwide. 
Manages most investments and support processes in-house.   
Owns cool data sets. 
Offers an ideal environment for orientation and learning. 
Leads the way in sustainable investment.  
A Master's degree in Econometrics, Quantitative Finance, Data Science, Mathematics or an equivalent study, with outstanding study results. 
A maximum of two years' work experience. 
An affinity for investing. 
Broad-ranging extracurricular development is a plus (e.g., committee or board membership, volunteer work). 
Fluency in English (additionally, fluency in Dutch is a plus). 
Advanced coding experience in, e.g., Matlab, R or Python. 
In the Traineeship of APG:    
You work on 4 assignments over a period of 2 years, each assignment is in another team and lasts 6 months.   
You will get a job offer on the track that you previously selected and worked for 2 years.
You will have ample opportunity to do assignments in line with your field of interest.  
You will undergo a sharp learning curve, both personally and professionally.   
You will have your own mentor guiding you throughout the traineeship.   
By gaining two years of different experiences, you will find a position/job that suits you best.      
In case of a successful traineeship your contract will be converted to a permanent employment contract.  
We offer you:
A monthly salary of 3.385,00 bruto
A guaranteed year-end bonus of 8.33%.  
Ample attention to your vitality and personal development.
Hybrid working: at home and in our new superb and sustainable EDGE Amsterdam West office.
And of course a well organized pension.   
For pension provider APG, pensions are about people, life and how we live together. Through careful asset management, pension administration, communication and advice, APG wants to help build a decent future in which we share our well-being and prosperity honestly and sustainably. For present and future generations. For today, tomorrow and beyond.  
APG is committed to serving 4.7 million people in the Netherlands. That explains the importance we attach to reflecting Dutch society. To that end, APG strives for an inclusive work environment in which everyone can be themselves and their unique qualities are embraced.  
Choosing APG means choosing a job in which you contribute to a bright future. Don't delay, apply today!  
More information? Please contact Cato Beentjes (Recruiter) via cato.beentjes@apg.nl or Rob van den Goorbergh (Head of Research & Analytics) via rob.vanden.goorbergh@apg-am.nl, who can tell you more about the specific position.   
Do you see a future with APG? Apply utmost March 31st, 2022 with an English cv and cover letter and show us what motivates you.