Internship Deals Strategy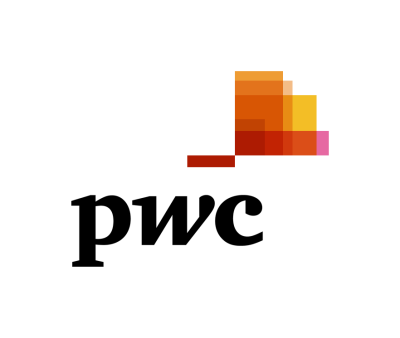 Company

Type

Internship

Location

Amsterdam

Sector

Corporate Finance

Required language

Dutch, English

Area

Corporate Finance
Description
Consultant Deals Strategy
What is Deals Strategy?
"Due diligence", which translates to "reasonable care", became a common legal and business term after the United States' Securities Act of 1933. Since then it has grown and evolved into the cornerstone of any transaction. The definition of acquisition diligence, in particular, has broadened over time and now includes all aspects of a business: financial, operational, IT, HR, legal, tax and commercial. At Deals Strategy we are concerned with the latter: commercial due diligence which sits at the intersection of M&A and Strategy.
We apply a strategy skill set in an M&A context. During a transaction, information asymmetry is a given: naturally, the target knows more about their company than the acquirer and this often raises key questions. Due to the fast-paced and high-stakes nature of M&A activities, clients need substantive answers quickly. We take an "outside-in" approach to provide essential insights and mark any "red flags" that could compromise the commercial attractiveness of a company. By engaging in research, analyzing company and market data, building market models, and conducting interviews with industry experts, we provide our clients with the necessary knowledge to make the right decisions.
We work with all our clients on their strategic and investment agenda. Our clients include corporate acquirers and private equity (PE) houses, both with their unique needs.
For corporate clients, post-acquisition revenue and costs synergies, operational capabilities, joint-value opportunities, "culture" (mis)matches are key areas of interest. Being part of a broader Deals business unit, allows us to leverage experience in order to unlock potential, recognize any roadblocks and create post-deal value.
For PE clients, we are able to provide quick deep-dives into industry dynamics and value chains, top-line development, business plan assessment, and investigate exit opportunities allowing them to capitalize on key investment opportunities.
Who are we looking for?
Are you in your final year of university? Are you looking for a great way to start your career, and are you interested in applying Strategic thinking to a Deals process? If so, then we have a unique opportunity for you!
We are looking for eager talents with proven affinity with Strategy and / or M&A who have a strong personal drive and are ready to take the next step in their career.
You ...
Are currently in you final year of study and (will) obtain(ed) a financial / economic, business or technical Master degree
Have above-average study results combined with extracurricular activities;
Are enthusiastic, a team player, result driven and highly motivated to continue learning;
Have affinity with mergers and acquisitions, finance and strategy;
Are curious, have strong analytical skills and a flexible mindset;
Have excellent skills in Dutch and English, both oral and written.
What do we offer?
Working at PwC means working with diverse clients and inspiring colleagues from many backgrounds and with extensive employment benefits that are drafted with your future growth and flexible work-life balance in mind. We take your development very seriously and we will therefore devote much attention to improve your personal and technical skills. Next to access to internal and external training, there is also an important element of learning on the job to develop your capabilities. Furthermore, you will get a dedicated coach who will support you in realizing your goals. Working at PwC means working with diverse clients and inspiring colleagues.
We offer you an attractive package of secondary labor conditions with your future growth and flexible work-life balance in mind:
An appropriate salary and extensive employment benefits; these benefits include a 'well-being budget'. This is a personal yearly budget that you can spend on your health, e.g., mindfulness, sports, lifestyle coaching etc. In addition, you will get the opportunity to optimize your home office with an electrical sit-stand desk, office chair and a second screen
Monthly internet allowance;
A lease car or car allowance, laptop and an iPhone;
32 holiday days per year; 
Informal and interesting events with colleagues, such as drinks get-togethers.
At PwC, you'll start making an impact on day one. Teams are small. The learning curve is steep. As a Deals Strategy associate, you'll work with and be mentored by Deals Strategy consultants as you engage in market research, work with data and contribute to team brainstorm sessions.
Apply now!
Are you interested, do you recognize yourself in our purpose and values and do you fit in with the profile? Then upload the following documents by going to our career page through this link.
CV
Cover letter
Bachelor- and Master transcripts
In case of any questions, please contact Tess Uljee via tess.uljee@pwc.com or Romond Pop via romond.pop@pwc.com