Traineeship Renewable Energy | AFS Energy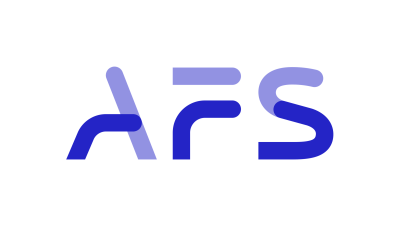 Company

Type

Traineeship

Location

Amsterdam

Sector

Other, Trading

Required language

English

Website
Description
AFS Energy Traineeship – Junior Energy Sales Trader
Are you ambitious, resourceful and use your knowledge to your advantage? Do you have an untameable appetite to learn and to be the best in what you do? Do you evaluate risks and opportunities adequately and are you not afraid to explore the undiscovered? Sounds familiar? Let's talk!
Job Description
We are always on a mission to make our ideas, products, and opportunities an incredible success. For our Energy team, we are currently looking for a (Junior) Sales Trader – Special Products. The team consists of a group of ambitious and highly motivated brokers and analysts that are continuously looking for new products, markets, deal opportunities and advisory services within the realm of sustainability to better support our clients and prospects. Our team is also involved in the more complex transactions such as product swaps, (corporate) energy purchase contracts and cross border trading. What we do is create products and solutions which enable companies to comply with sustainability regulations or voluntarily engage with renewable commodities. Doing so, we add value to companies all around Europe that are involved in renewable energy; and we are proud of it!
As Energy Trainee it is your job to proactively take place within the renewable commodities market. During the traineeship we provide you the tools to orientate, investigate and familiarize yourself within the energy market. You will be given presentations, business cases and will be closely involved with our brokers to learn to understand the energy market mechanisms and how to trade our products in the market. You will be introduced with all the teams and colleagues on the trading floor but will also partake in out-of-office activities such as excursions to wind-turbine parks, biogas facilities or fun activities throughout the city of Amsterdam. It is our goal to invest time and effort in your knowledge of our operations, people, and culture. We thrive on close cooperation within teams, but also see strength in cross-selling, which is why we want to educate our trainees in every aspect of the market.
During your traineeship, we will guide through your development process and you will be linked with a 'buddy' who will focus on your progress, helps you with personal circumstances and acts as a confidant. Furthermore, your buddy will help you to explore our organization best. In the end, we want you to find the best place to start your career within our department, but we depend on you to fully explore the options.  Ultimately, you will have found your favourite team and place, whilst having gained knowledge in every market and you are ready to start your career with a kickstart in our fast-growing organization.
What we expect
You are full of ambition and drive and are passionate to succeed
You want to be the best; scouting for new opportunities is your passion
You translate market developments into impact for our clients
You are eager and curious to learn about our products
You want to be the best; negotiation is your middle name and will never give up until you succeed
You are eager and curious to learn about the products that drive sustainability in the corporate world
You are a serious sparring partner and expert for both your teammates as our clients
You are a solid colleague who values the team's interest as high as his own
You preferably have (some) understanding of- or affinity with the renewable energy market
Bachelor's degree or higher
The more languages you speak, the better, but other than English this is not a hard criterion
You're a blast to work with
What we offer:
The Energy department has extensive experience in consulting and trading in the different renewable energy markets across Europe. Our young and rapidly growing desk helps organizations to achieve their sustainability objectives related to carbon emissions, renewable energy, energy efficiency, biogas and biofuels and assists clients in realizing their renewable energy projects.
Are you eager to learn and kickstart your career within our organization? Then our traineeship is perfect for you. After your traineeship you can still expect full guidance from us and we will help you learn new skills through training, coaching from seniors and also have budget available for further education, certifications, or personal development goals.  In sum, we offer:
Working in an awesome, ambitious, and driven high-performing team
Energetic and friendly colleagues from all over the world
A versatile full-time position in a fast growing and professional organization
One of the most interesting work environments in Amsterdam: the old trading floor of the historical Amsterdam Stock Exchange
Competitive remuneration with a significant bonus structure and multiple training possibilities
Access to our extensive online learning platform for your personal development (e.g., languages, personal leadership and more!)
27 holidays per calendar year
NS Business card (depending on your residence)
Free inhouse fitness
A variety of activities with the team
Beers on a Friday
Get in touch!
Are you ready for a new challenge and do you want to become a member of this motivated team on the Amsterdam Stock Exchange? Please send your application via the application link.
For questions you can always mail our Corporate Recruiter Jesse de Lange, j.delange@afsgroup.nl or call her on +31 (0) 20 570 72 48!
Invited for a job interview?
1st round: Quick phone call with recruitment (HR) to get to know each other better
2nd round: Job interview with one of your future colleagues
3rd round: Job interview with your future manager
4th round: Job interview with the head of the Energy desk
Job offer
We are happy to recruit our AFS colleagues by ourselves. We do not need help from external parties. If we receive resumes from unaffiliated recruitment agencies, we reserve the right to contact the persons involved directly and treat candidates as regular candidates.
Apply via this link: https://daywize.mendixcloud.com/index.html