CEE (Junior) Broker Fixed Income | AFS Interest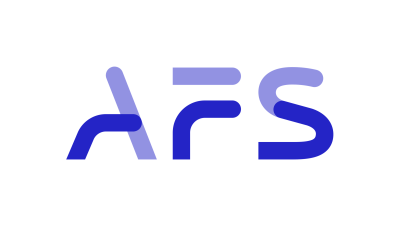 Company

Type

Graduate position

Location

Amsterdam

Sector

Other, Trading

Required language

English

Website
Description
Do you have a commercial mindset? Are you able to sell to new and existing clients? Do you have an untameable energy and are you a quick learner? Are you willing to travel and visit (potential) clients? Well then; this might be the opportunity you are looking for!
Job description
Our AFS Interest team is expanding because of growth of our business opportunities. AFS Interest is a part of AFS Group. In total we have more than 150 employees working at AFS Group, and we are still growing in this dynamic and fast-paced market. The AFS Interest team consists of a group of 45 ambitious and highly motivated brokers who are always finding ways to improve services and close deals for their clients. This client base consists of asset managers, insurance companies, pension funds, treasuries, and family offices worldwide. 
As a Broker Fixed Income your main focus is business development and building relationships and deliver the best services to your clients. Your clients are asset managers, insurance companies, pension funds, treasuries, and family offices. The products we trade are mainly bonds.
In this role you will be focusing on:
Expand the client base with new clients continuously

Identify clients' needs and pro-actively act to achieve best-in-market customer satisfaction

Actively look for new and cross-selling opportunities within AFS Group departments
What we expect:
Bachelor's degree or higher

You have 1-3 years of relevant work experience within a commercial role

You are full of ambition, drive, and passion to succeed as a broker

You are steady and not afraid to (cold) call (potential) clients

Good knowledge of financial products

Accurate, excellent numerical and analytical skills

You are native in Polish, Romanian, Slovakian, Hungarian, Czech, Slovenian or Croatian and fluent in English

Willingness to travel

Your personality is open minded, friendly, and easy going
What we offer:
We'll promise you a job that is never boring and ask for your full commitment in return.
Working in an awesome, ambitious and driven high performing team

Energetic and friendly colleagues from all over the world

Travelling to clients

A versatile full-time position in a fast growing and professional organization

One of the highest paced work environments in Amsterdam, the old trading floor of the historical Amsterdam Stock Exchange

Competitive remuneration

Great platform with online training for personal development

27 holidays per calendar year

Train Business travel card or van Moof lease bike (depending on your residence)

Free inhouse fitness

A variety of activities with the team

Beers on Friday and an exuberant end-of-the-year party
Get in touch!
Are you ready for a new challenge and do you want to become a member of this highly motivated team on the Amsterdam Stock Exchange? Please submit your application via the application form. For more information about the procedure please feel free to contact Recruitment at recruitment@afsgroup.nl or +31 (0) 20 570 72 56. 
Invited for a job interview?
1st round: Job Interview with our Recruiter

2nd round: Job interview with 2 colleagues from the team and assessment

3rd round Job interview with another 2 colleagues and Head of Interest
Apply via this link: https://daywize.mendixcloud.com/index.html