Are you interested in refining your investment proposals? Are you looking to cultivate an investor's mindset? Do you desire constructive input from industry experts?
Click here to register for the Stock Pitch Competition
Event Date: 28th November
Registration Commences: 4 October
Deadline for Sending Powerpoint: 29th October
Eligibility: Participation in this event is open to all members of B&R Beurs.
Group Size Limit: Groups can consist of 1 to 4 individuals.
We cordially invite you to partake in our Stock-Pitch Contest scheduled for the 28th of November. During this event, you will have the opportunity to present your investment concept to a panel comprised of industry partners. Over the following months, after your submission of a draft proposal, we will identify the top-performing teams and offer guidance as they prepare for the event. The selected teams will be privileged to present before the panel, and the ultimate victor will be bestowed with a suitable accolade. The day will culminate with a networking reception, allowing for more intimate interaction with the attending partners. Stay attuned to partner announcements for further details.
Registration is open from the 4th to the 29th of October.
 In the upcoming months, after you have submitted your draft proposal, we will select the top teams and guide them in preparation of the event. The selected teams will present in front of the jury and the winner will receive a fitting award. We will finish the day with networking drinks to get in more personal contact with the attending partners. Keep an eye out on the partner announcements. 
Winners: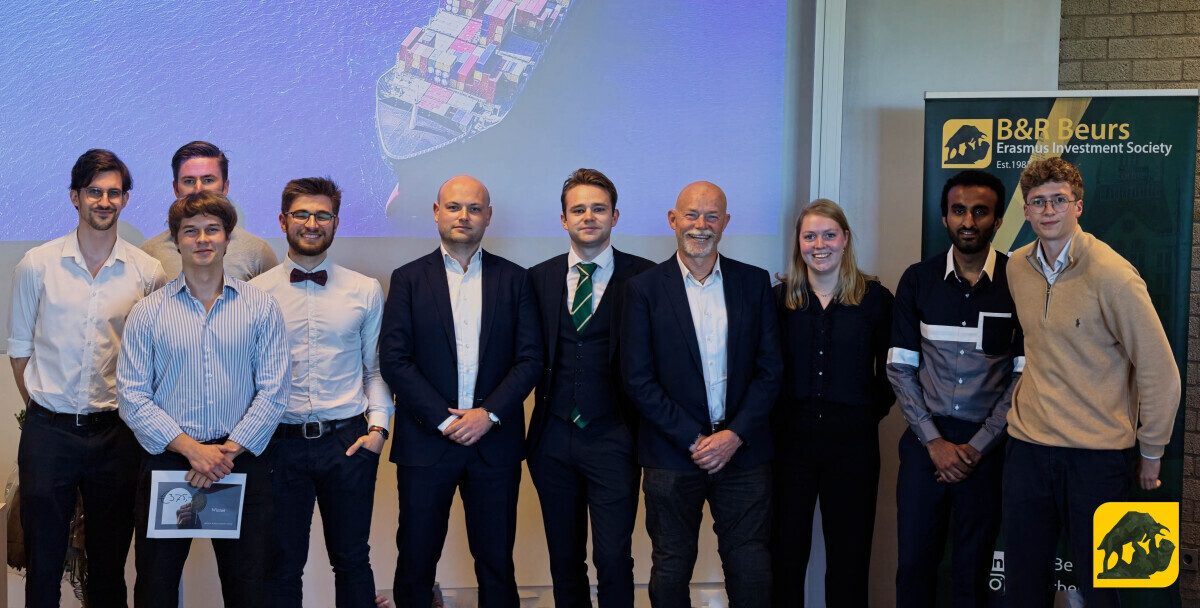 Winners 2022/2023: Bartek Kolodzej, Lennard Bullenkamp and Filip Stamm